Guests from Durham Comics Fest 2019:
Jen Wang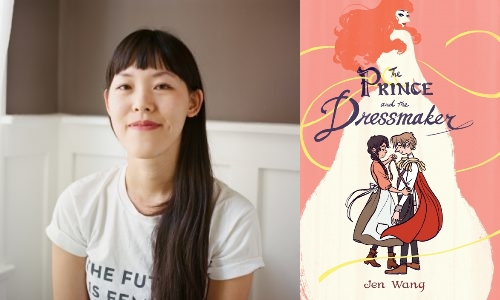 Mark Newgarden and Paul Karasik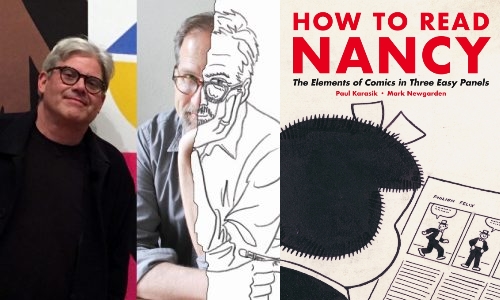 Documentary film screening: Latinx Superheroes in Mainstream Comics and special video chat appearance by filmmaker Frederick Aldama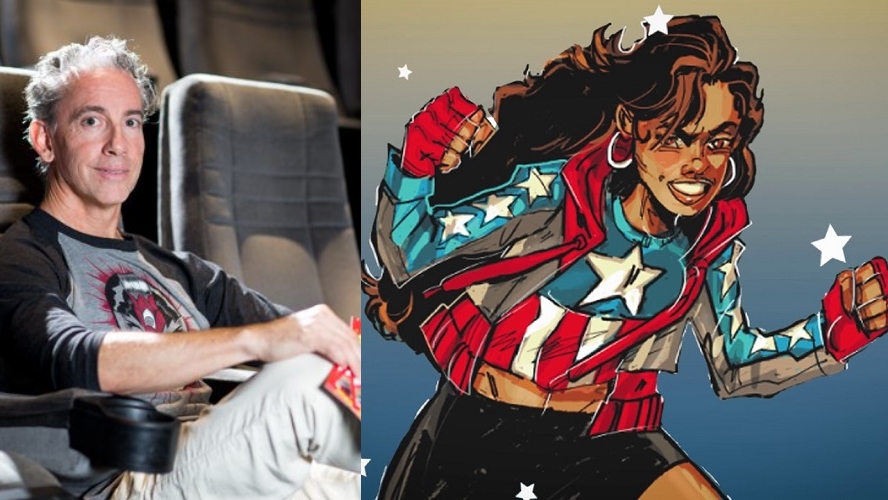 Local Artist Alley:
Emily Bergen
Max Huffman
Eric Knisley
Marx Myth
Andrew Neal
Lime Robertson
Kelly Stiles
Untethered Studios
L. Jamal Walton
Emily Wiginton
Warren Wucinich
Visit the Our Guests tab for more info!
2019's events:
Teen Comics Workshop

Join us at the library for a teen comics workshop with Amy Godfrey, artist and founder of the Durham Comics Fest and the Durham Comics Project!
Triangle Comics Creator Hangout
and Tabling 101 with Megan Raley

Are you a professional, amateur or aspiring comics artist or writer living in the Triangle? Then come to our Triangle Comics Creator Hangout! Meet fellow creators, show off and trade your work if you have printed copies (no sales please), and make our local comics scene even better. All ages, skill levels and genres are welcome, and friends and family too!
This evening will feature a special "Tabling 101" presentation by guest Megan Raley, Volunteer Coordinator and member of the Steering Committee for the Small Press Expo (SPX). Join Megan for an intro to the technical side of tabling and selling at cons and fests, and be sure to bring your questions too! This event is co-sponsored by the Chapel Hill Public Library and Atomic Emprire; learn more about the Triangle Comics Creator Network at durhamcomicsfest.org/tccn.
Comics Trivia Night

Come test your mental mettle against in a special night of comics trivia. Win yourself some prizes, and maybe even the grudging respect of your peers!
This event is for ages 21 and up only.
Drink & Draw with the Durham Comics Project

Join the Durham Comics Project for a special Drink & Draw! Enjoy low-key, cooperative drawing exercises or do your own thing in a no-pressure, all-fun environment with other artists, and stay tuned for updates on a food truck visit! All ages and skill levels welcome. This event is co-sponsored by Cocoa Cinnamon and the Durham Comics Project. Find more Drink & Draw events in Durham at meetup.com/Durham-Comics-Project-Drink-and-Draw.

Local Artist Alley

Meet members of the local comics scene to chat about their process and purchase their work.
For all ages, though some artists' work may contain adult themes and images.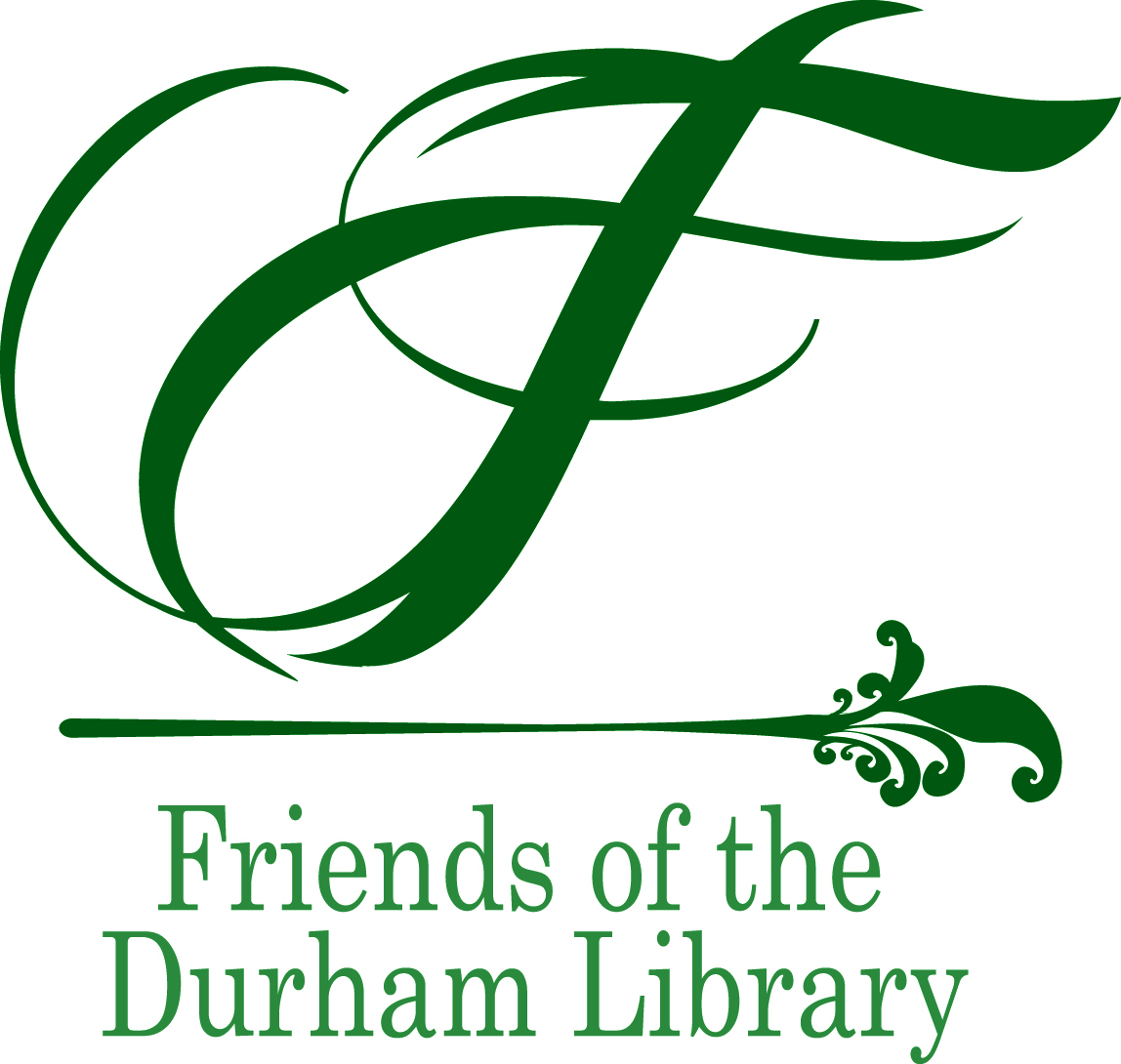 Pop-Up Friends of the Durham Library Book Sale

A specially curated book sale for the Durham Comics Fest!

Comic Swap

Hang out with fellow comics lovers and trade your way to a new collection! Single issues and collected editions / graphic novels are welcome. Please note that no money may be exchanged during this event.

Jen Wang: Comics Role Model!

Join the author of
The Prince and the Dressmaker
 and
Koko Be Good
for a guided tour of her life in comics, from aspiring young artist to award-winning cartoonist. Book sale and signing afterwards! 
required.

Understanding Nancy with Paul Karasik and Mark Newgarden

Everyone knows that classic
Nancy
was just another old-fashioned comic strip, so why is it beloved by master cartoonists around the world? Join cartoonists, scholars, and educators Paul Karasik and Mark Newgarden, authors of the Eisner-winning
How to Read Nancy
, for a deep dive into what this deceptively simple comic strip can reveal about the comics medium itself. Book sale and signing afterwards!

Workshop: Be Your Own Small Press!

Learn how to make a comics-infused zine with expert cartoonist Jen Wang.

Workshop: Next-Level Nancy

What can modern cartoonists learn from a classic comic strip like Nancy? Find out for yourself in this interactive, hands-on workshop with Paul Karasik and Mark Newgarden.
Documentary Film Screening:
Latinx Superheroes in Mainstream Comics and Filmmaker Video Chat

Eisner winner and expert on Latinx comics, Frederick Luis Aldama guides us through the heroes and villains of Latin decent in mainstream comics since the 1940's. With some of the industry's top creators he explores where these characters came from, the challenges and stereotypes that are still being overcome and what the bright future holds for both Latinx superheroes and the people who love them. PLUS, stick around after the screening for a video chat with the filmmaker!
---