Your community of comics writers and artists!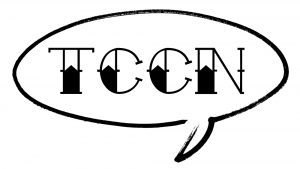 Tons of comics writers and artists make their homes in Durham, Chapel Hill, Raleigh, Hillsborough, Cary and nearby, but too many of us think we're alone. Well, not anymore! The Triangle Comics Creator Network is here to help you get to know fellow creators of all backgrounds, working in all genres, at all skill levels. Friends and family are always welcome at our events! All official TCCN-organized events are free and open to the public, and, unless otherwise stated, open to all ages. (We may sometimes have outings to paid and/or 18+ or 21+ events organized by other groups.)
Not a creator? No problem! We welcome publishers, critics, scholars, and other comics-adjacent folks looking to work with creators as well.
---
Join the Network!
Our group is primarily organized through Meetup, and you can join by visiting www.meetup.com/Triangle-Comics-Creator-Network. There you'll find creator camaraderie, upcoming events, and an ever-growing list of resources to help you make your way through life as a comics creator.
Not a joiner? No problem! Unless otherwise stated, our events are always open to the public, and resources on the Meetup page are visible to anyone.
For more information contact Patrick Holt at 919-560-8648 or pdholt@dconc.gov.
---
TCCN in the News!
---
The Triangle Comics Creator Network was created by Durham County Library as a satellite of the Durham Comics Fest and in partnership with Chapel Hill Public Library. We receive additional support from the Friends of the Durham Library, the Durham Library Foundation, and Atomic Empire.